Sadako HAYASHI, BX Alumna, 2018 cohort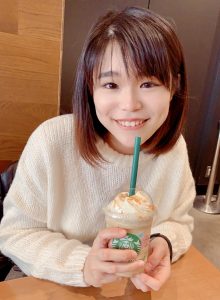 "What I learned from the adaptive leadership workshop was to accept changes and uncertainty, think about what we have lost, and figure out new ways to regain them," says Sadako as she reflects back on her key takeaways this summer. Despite feeling stressed about the current situation, Sadako was inspired by the workshop to look beyond herself and find something she could do for others, which ended up with her offering online Japanese language classes to her Chinese friends. "Even though I feel like I have lost opportunities to engage with others during the pandemic, I'm glad I've found a new way to create connections and stay positive."
Rick HSIEH, BX Alumnus, 2018 cohort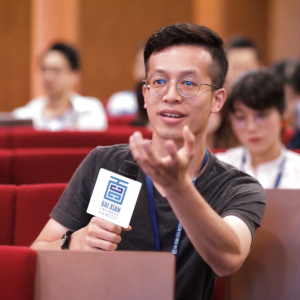 "The career tips and insightful sharing offered by the speakers really benefited scholars like me. Since most of us are at the early stages of our career, all of this useful advice is exactly what we need and we can apply it to our lives right away," says Rick, adding that what he appreciated most was the high level of interaction and engagement he experienced during the soft skills workshops and Coffee Time sessions.
Soojung RO, BX Alumna, 2019 cohort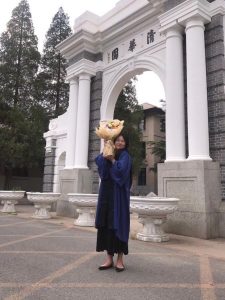 What stood out the most to Soojung during her favorite Virtual Community Events session, our "How has the pandemic affected the landscape of Asia?" webinar, was Professor Koo's encouragement to enjoy our differences as well as similarities. "In South Korea, some people confuse the words 'different' (다르다) and 'wrong' (틀리다). When they say 'you are different from me', they may end up saying 'you are wrong', as if to equate differences with wrongness," she said. "In a world dealing with COVID-19, we may find ourselves facing a collision of differences. But I believe that if we can embrace our differences, our world will become a better and more beautiful one, full of diverse colors like a rainbow!"
Hyunjeong ROH, BX Scholar, 2019 cohort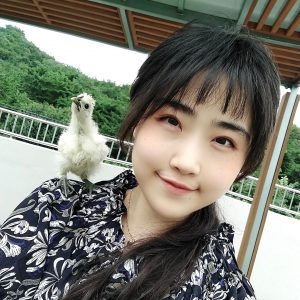 "It has been a wonderful learning experience – I have begun putting the soft skills I have acquired into practice!" reported Hyunjeong, who, after attending our adaptive leadership workshop, was inspired to unlearn and relearn by attempting to write with her left hand and hula hoop the opposite direction. "Instead of struggling to cope with all the uncertainty and anxiety brought about by the pandemic, I was reminded by the speakers to tap into the adaptability we all innately possess, take initiative, and provide guidance to those around me. What they shared was a breath of fresh air and a boost of confidence for me!"
Dane ANCHETA, BX Scholar, 2020 cohort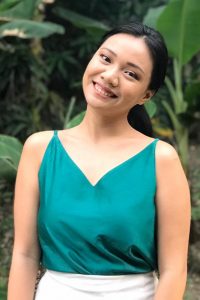 "Listening to Ms. Jean Sung share about her own experiences during her coffee time session reminded me of the importance of generosity and compassion, especially during these difficult times," says Dane as she reflects back on our Virtual Community Events this past summer.  She also felt that the adaptive leadership workshop was timely and relevant.  "Changes happen and a good leader must have the openness to accept the challenges brought about by these changes.  We can learn from the past but we should not be stuck in it.  We must continue to move forward."
Yu De PEI, BX Scholar, 2020 cohort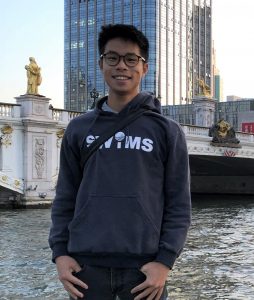 "The meditation session with Jason Lai helped me to accept uncertainty and handle my emotions better," says Yu De, who believes he has become more compassionate to himself and others after attending the virtual session.  Realizing that the world is continually changing and that things are often beyond our control, Yu De now tries to focus on what's important rather than allowing himself to be driven by anger and anxiety.  "I highly recommend these events as there are always small nuggets of wisdom that can be applied to our daily life!"

Check out our new resources page for more session recordings here.