During these challenging times, being a part of a strong community is more important than ever. Even with social distancing, we should stay connected with one another (either online or by phone) so that we can support and encourage each other, maintain a positive outlook, and ultimately overcome adversity. Here, members of the Bai Xian community share stories of hope, opportunity, and gratitude.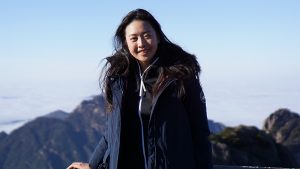 Becky Yip
Like many of our scholars, Becky Yip, a Hong Kong Bai Xian Scholar pursuing a doctoral degree in clinical medicine at Fudan University, returned home for Chinese New Year and is currently taking her classes online. In response to the many heartwarming stories she has heard during the coronavirus outbreak – from international/interregional assistance and donation of medical supplies, to Taiwanese students from her school sending masks to hospitals in Shanghai – Becky believes that "every effort counts" in times like these. "Infectious disease can easily become a threat to public health," says Becky. "But if we all pitch in as a community; we can overcome this together."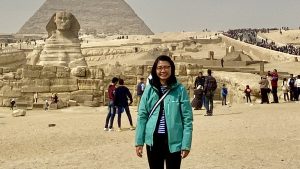 Cary Ho
"When I was visiting the Giza Pyramids during a recent trip with my friends, I heard passersby call us 'Corona' while other people tried to take photos of us," says Cary Ho from BXAI's Communications and Development team. Recalling her trip to Egypt early this year, Cary remembers personally experiencing how misunderstanding creates barriers between people from different places and cultures. "I felt shocked and saddened," she says. "But then it challenged me to think about how we can take on this fight against prejudice and stereotyping – perhaps we should take the first step and start with ourselves."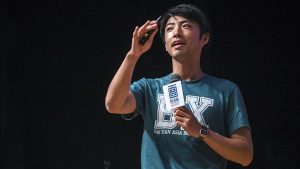 Kazuki Miyazaki
As a response to the flood of comments surfacing online about the coronavirus outbreak, many of which were insensitive and unkind, Japanese Bai Xian Scholar Kazuki Miyazaki, who has travelled all across China, produced feature videos to post on his social media channel, sharing about the beauty of Wuhan and his personal observations during his time in Guangzhou. As part of the Bai Xian community, Kazuki believes our privilege also comes with a responsibility to contribute to the society as best we can. "We are the people of Asia – we know Asia and we are connected to Asia. There are many ways we as Bai Xian Scholars can take action during this challenging time to promote peace and mutual understanding."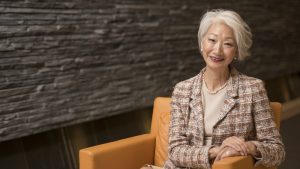 Jean Sung
From facing inequalities to fighting the pandemic, all of us find ourselves in uncertain times. According to Ms. Jean Sung, Board and Executive Committee Member of BXAI, this is a critical time to prepare young people to seek opportunities and embrace challenges with resilience and grit in this ever-changing environment. "When we integrate respect and understanding into learning, we can eliminate bias and prejudice, reduce injustice, and create a community where we learn together, and live harmoniously in the same home – our planet Earth," says Jean.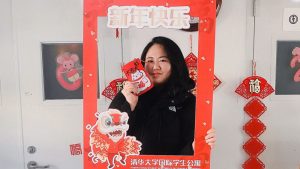 Soojung Ro
"My family members dial into a video group call twice a week to ensure everyone is safe. We are super worried about each other but we are enduring this situation calmly," says South Korean Bai Xian Scholar Soojung Ro, whose family hails from Seoul and the hard-hit city of Daegu. A student at Tsinghua University, Soojung has been on campus since January and is working on her graduation thesis. "In the midst of the prolonged outbreak, people seem to be losing courage and patience. Even with social distancing, we need to try and find innovative ways to connect with and encourage one another to overcome all the negativity that builds up in our minds," she says. "I also want to express my respect and gratitude to the medical teams around the world," she says. "You are the real heroes!"
Stay tuned for more community updates, and most importantly, stay well!