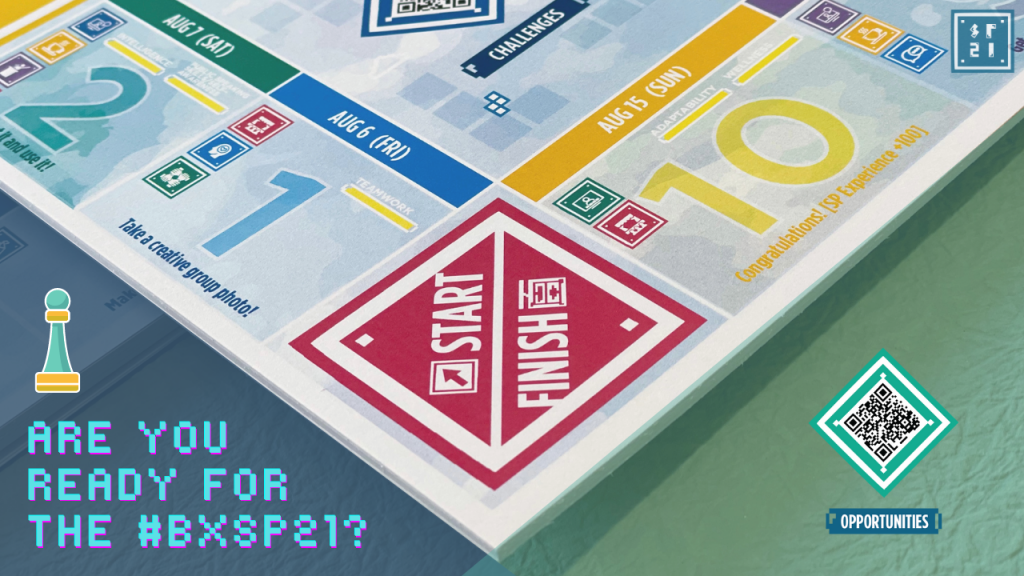 #BXSP21: Add-on Tasks and Opportunities!
Calling all #BXSP21 participants!  Here comes our Summer Program virtual board game: "Challenges and Opportunities".  Simply complete the daily task during the Summer Program to earn points and level up for a chance to win a cash coupon of HKD500 and special gifts!  For bonus points, be on the lookout for add-on tasks and opportunities.  Watch this space for more "opportunities"!
Day 9 Bonus Task One: Continue to Build Virtual Bridges!
☕️Join us at the "Coffee & Chat" to connect with the BX community!
📸Snap a photo/video of you joining the session and tag us @baixianasiainstitute #BXSP21)
Day 9 Bonus Task Two: Use the #BXSP21 Filters!
📸Take a photo/video of how you enjoy the #BXSP21 using our Facebook/Instagram filters!
🏷Tag us @baixianasiainstitute #BXSP21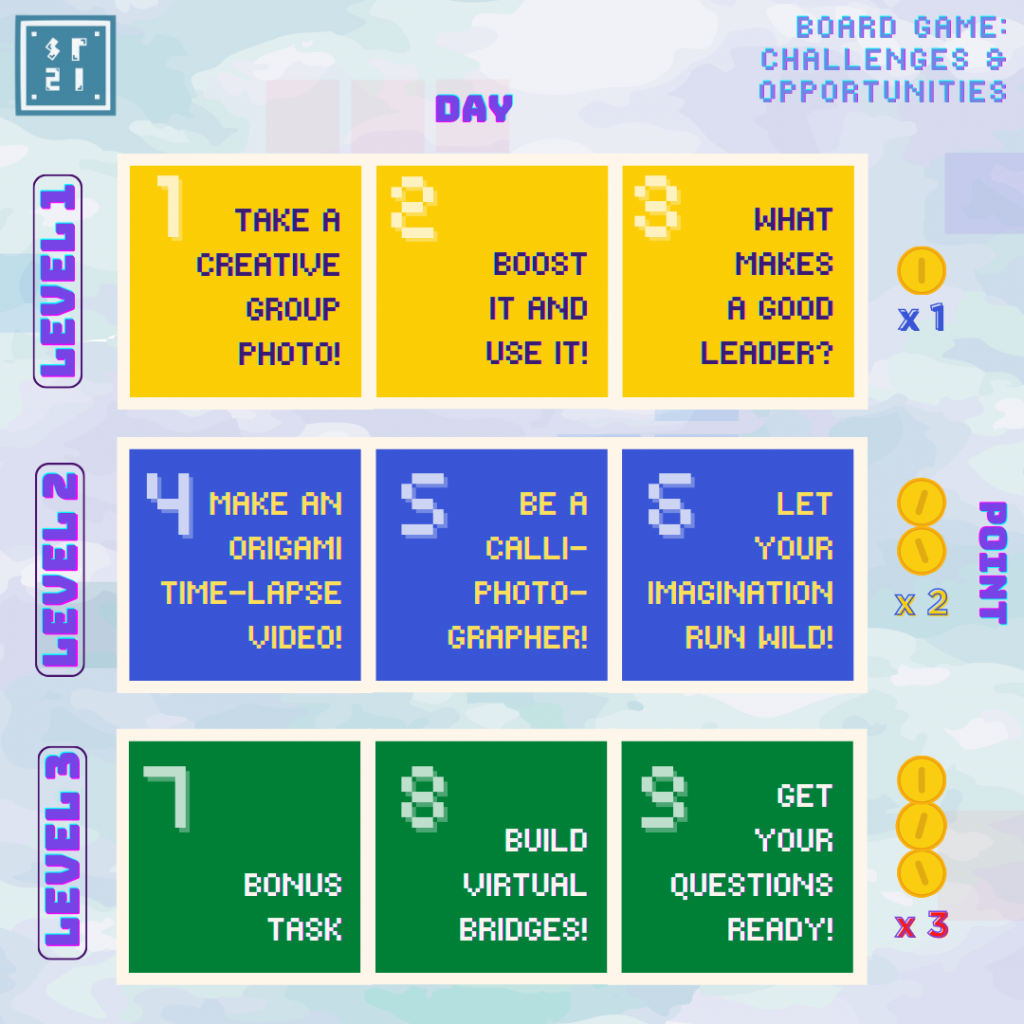 Back to the BXSP21 page
Complete (some of) the bonus tasks by sending us the form below!
For photo/video bonus tasks, please submit your file here.
(File name: "Your name_date")
Submit photo/video