[Blog] Summer Program 2021 Session Recaps: Panels & Workshops
Our 2021 Summer Program included a series of panels and workshops designed to encourage in-depth exploration of important topics and foster critical soft skills for academic and professional success.  Enjoy the highlights from each session as beautifully captured by Chan Wai's graphic recordings.

The Nature of Life is Change
If there is one thing we have learned during these difficult and uncertain times, it is that change is inevitable in life.  How, then, should we navigate and adapt to change?  Consider some of Jason Lai's top tips from his Summer Program session.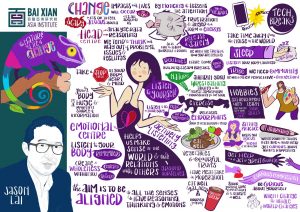 Public Speaking Workshop
Our much-loved public speaking guru, Ms. Angela Cheung, returned this summer with helpful tips for SP participants on how to boost their communication skills and "be the best version" of themselves.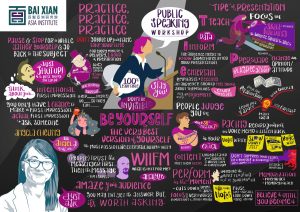 Webinar: Transformation of the Asian Landscape in the Post-COVID Era
How has the pandemic affected Asia economically, politically, and socially?  Guest speakers Ms. Bing Song, Vice President of the Berggruen Institute; Prof. Min Gyo Koo from Seoul National University; and Prof. Akihiko Tanaka, President of the National Graduate Institute for Policy Studies; shared their respective insights on our current landscape and how we should prepare for upcoming challenges in a post-COVID world.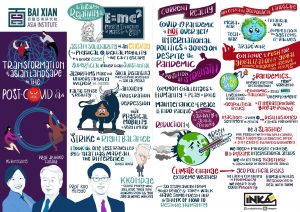 Leadership Workshop
What does it take to be an effective leader?  Seasoned trainer and executive coach, Gary Lo, spoke to scholars and alumni about what he believes to be effective leadership, and encouraged them to equip themselves to become influential leaders that embrace curiosity, empathy, courage, and gratefulness.