[Blog] Summer Program 2021 Session Recaps: Forging a Career Path
The 2021 Summer Program also featured career-focused sessions where Bai Xian Alumni and young entrepreneurs were invited to speak about their personal career journeys, aspirations, and experiences with SP participants.  Learn more about what was shared at each session through graphic recorder Chan Wai's visual summaries below.
Panel Discussion: Dialogue with Social Entrepreneurs
Scholars and alumni enjoyed hearing from young social entrepreneurs Jiacai Lau, Fion Leung, and Quan Quan Nguyen (along with moderator and Bai Xian Alumnus, Artyom Tsaturyan), who explored how businesses can balance achieving profits with creating social value.  Our speakers also shared about their own career journeys and their insights on future business trends.
Career Panel: Dialogue with BX Alumni
The career panel included eight alumni speakers who shared about their career aspirations and experiences during today's uncertain times.  The session also included breakout rooms that allowed both speakers and participants to dive deeper into more specific topics.
Group A: Misato Nagakawa and Gao Tianqi led an engaging dialogue and discussion on academia and education.  Tianqi shared about his experiences in industrial manufacturing and academia, while Misato spoke about navigating her career from IT consulting to education.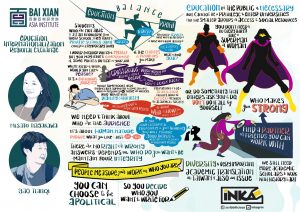 Group B: Jimmy Gao and Pan Ning shared about working in Japan from a foreigner's perspective.  Both spoke about their personal experiences in Japan from job hunting to the unique work culture, and also offered helpful tips to scholars interested in working abroad there.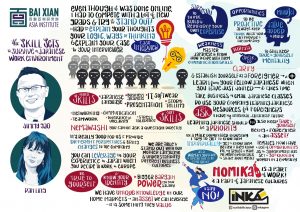 Group C: Fumiaki Sano and Hideo Natsume spoke about their experiences in the realm of start-ups, venture capital, and entrepreneurship, specifically in China and Japan.  As both are currently working in venture capital, they also examined current VC trends as well as the challenges and opportunities of working in China as foreigners.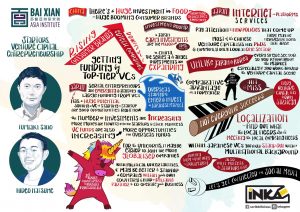 Group D: Joushua Cho and Risa Sone led a breakout session where they reflected on their unique career experiences as well as their thoughts on work culture, soft skills vs. hard skills, and mutual understanding in the workplace.