The Bai Xian community has continued to stand strong together while adjusting to the "new normal" in unique and creative ways. Read on for more inspiring stories from members of the BX family!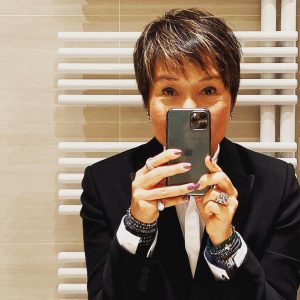 Ronna Chao
As the coronavirus outbreak continues, social distancing has become a priority but spending time alone isn't always easy. "Self-isolation doesn't necessarily mean loneliness, boredom, or stress," says our CEO, Ronna Chao. "In fact, now more than ever, I believe we need to find creative ways to stay connected so that we can encourage each other and stay positive." With that said, Ronna is sending good vibes by sharing her "Quaran-tunes" playlist, which features her favorite uplifting tracks (download here).
Ronna and Angela Cheung from our Communication and Development Committee also got creative by singing a virtual duet together last month. Check it out here!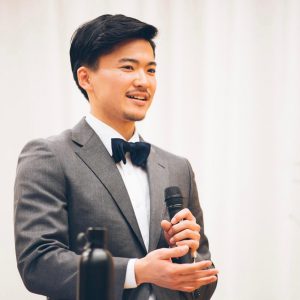 Yasutaka Tamura
"Social distancing may have minimized connections between people, but for me, it has restored precious family time and relationships that I have missed for years," says Yasutaka Tamura, a Japanese Bai Xian Alumnus and graduate of Fudan University who is currently pursuing further studies at Tsinghua University.
The coronavirus outbreak prompted Yasutaka to return home to Osaka at the end of January. Since then, he has been taking online classes and making informative videos about the pandemic on his social media channel. In the few months spent at home with his family, Yasutaka has seen a transformation in his relationship with his brother. "At first, it felt strange talking to him after being away for so long, but now, we are as close as we were before I moved away," he says. "Even in the midst of difficult times, I believe there's always a silver lining."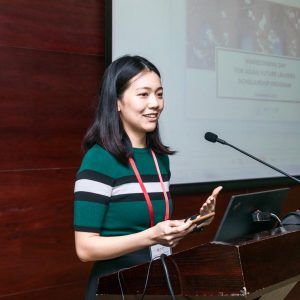 Gaby Chan
"In times like these, it's important to exercise good judgment and not panic, especially since a lot of bad actors have cropped up to take advantage of the evolving health crisis by playing on people's fears," says Gaby Chan, a Singaporean Bai Xian Alumna who graduated from Zhejiang University. As part of the Singapore Police Force, Gaby has been extra busy recently dealing with COVID-19-related scams and trying to caution the public against falling victim to coronavirus cons. "This period has shown me that safety and security are a shared responsibility," she says. "We really need to be discerning in our actions – from the way we choose our sources of information to how we regulate our own behavior in a socially responsible way."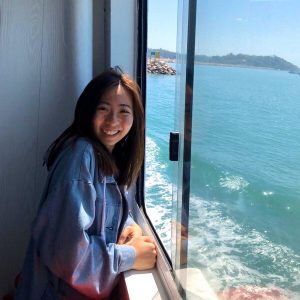 Sammy Liu
"In these difficult times, it is touching to see compassionate and selfless acts appearing here and there across Hong Kong, where people are able to give out as opposed to store up," says Sammy Liu from BXAI's Communications and Development team.
Along with her church family, Sammy has been reaching out to people in need around the city, and has personally witnessed the devastating impact of the COVID-19 pandemic on the underserved. Some are struggling to feed their families while others are unable to obtain basic hygiene supplies. Sammy and her peers try to connect with the marginalized and unnoticed by fulfilling some of their immediate needs, "Besides offering words of love and encouragement, we try to meet their physical needs as well," she says.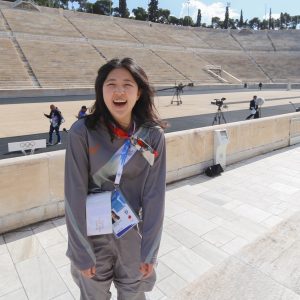 Kim Daum
As part of the Tokyo Organising Committee of the Olympic and Paralympic Games, Bai Xian Alumna Kim Daum experienced the last-minute cancellation of the torch relay, the reimagined handover ceremony, the shutdown of Athens, and an emotional flight back to Japan carrying the Olympic flame. "I will never forget the tears we shared when the flight took off from Athens Airport – after all the uncertainties and cancellations, we were finally going home," she recalls.
These days, Daum is creating social media content to combat the growing fear and discrimination generated by the pandemic. "Early on, my colleagues and I created and posted a 'Cheer up China' video on the Tokyo 2020 Douyin and Weibo accounts, which garnered many comments from Chinese viewers thanking Japan for its support," she says. "After the Games were postponed, we saw comments flooding in from the Chinese saying 'Cheer up, Japan.' Ultimately, we are all sailors on the same boat. I really hope this outbreak can bring the world together in unity."
Watch this space for more encouraging stories from our community! And as always, stay safe and be well!