Wellness in Tough Times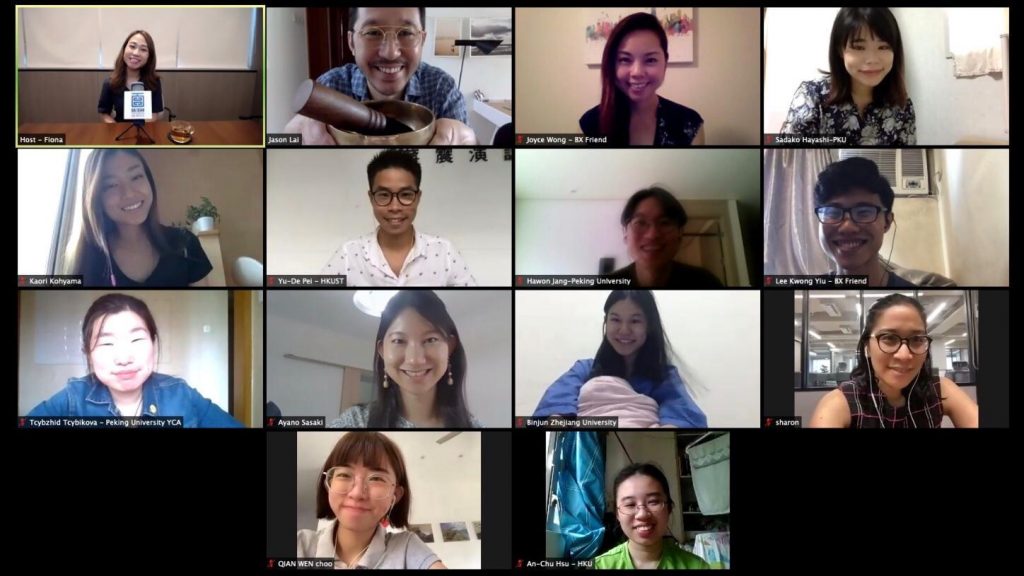 "Meditation is a gym for the mind.  Over time, you will notice the ability to handle stressful situations in a much more positive and grounded way," said conductor and life coach, Mr. Jason Lai, who led our virtual "Coffee Time" and meditation session on July 3.  Explaining why he feels hopeful during these uncertain times, Jason credited his outlook to his belief that "the nature of life is change."  Instead of stressing about things we can't control, he feels it is important to find some space to have quiet time, to not to be active, and to not dwell in the realm of worry.  "We need a lot of patience at this time – both for ourselves and others," he said, pointing to meditation as a helpful tool.  "We often think that meditation is for ourselves.  But I challenge you to think of it as being not only compassionate to yourself, but also as a way to be compassionate to others, because when you have that compassion for yourself, then you'll show that to others.  That will change the world in which you live in."
Below are some of Jason's top tips for achieving wellness and mindfulness in tough times, which were shared at the session and beautifully distilled by graphic recorder and BX friend Chan Wai.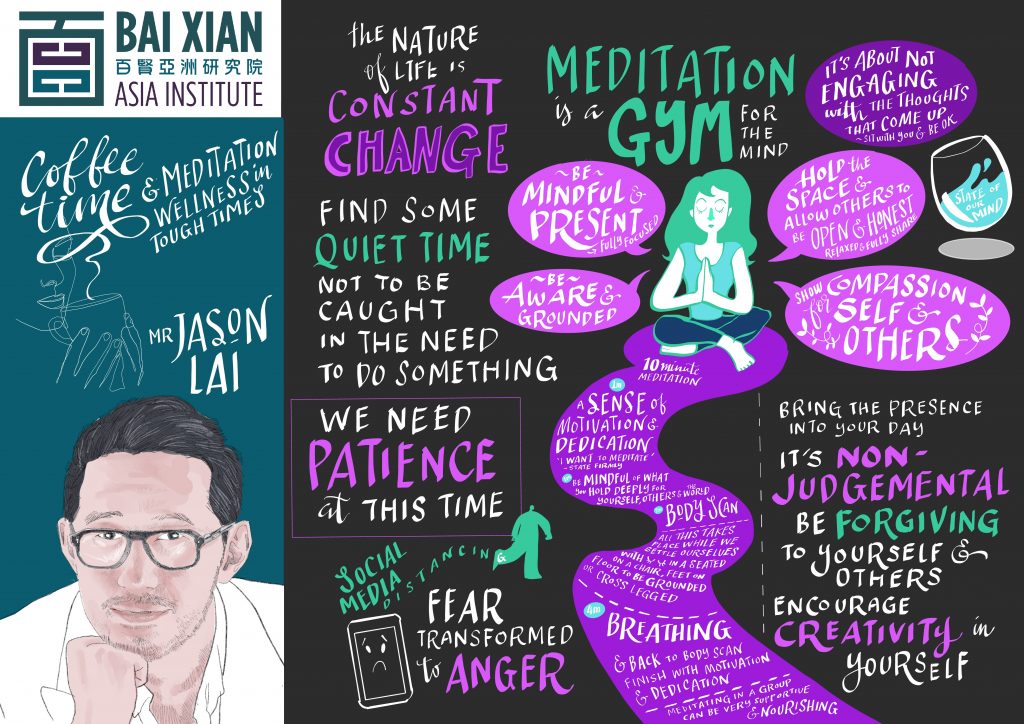 More Tips from Jason
"We are so good at judging ourselves, but meditation is non-judgmental.  It's about not giving yourself a hard time on something.  It gives us a sense of space and clarity on life."
If you are new to meditation or are interested to explore further, check out these additional resources recommended by Jason:
1) Guided Meditations
"Meditating in a group is very supportive and nourishing."
Get started on your meditation practice with Jason's 10-minute guided group meditation (recorded during his "Coffee Time" session), which is divided into four parts: (1) motivation and dedication; (2) being mindful of what you hold deeply for yourself, others, and the world; (3) body scan; and (4) breathing.
Jason also has a series of short guided meditation videos available online that are designed to help reduce stress and maintain mental and emotional wellness.  Set to handpicked classical masterpieces performed by the Singapore Symphony Orchestra, the videos transport listeners on a calming musical journey towards a place of serenity and peace. 
Empty tab. Edit page to add content here.
2) Book Recommendation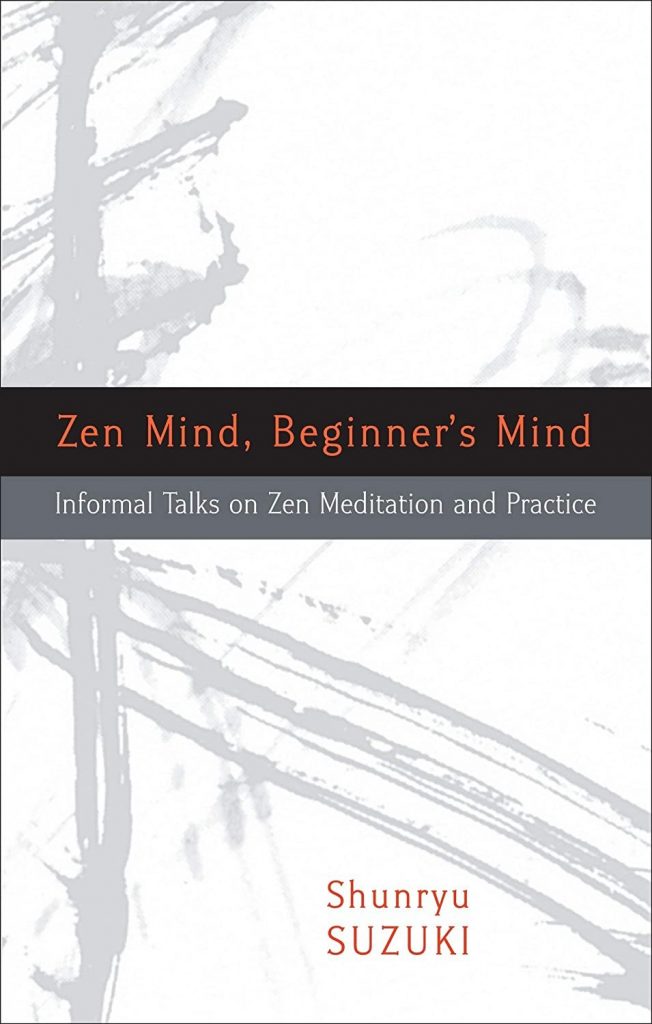 "Zen Mind, Beginner's Mind by Shunryu Suzuki is a great read and attempts to explain that the only way to truly meditate is to let go of everything you think you know and approach it with a beginner's mind."
3) App Recommendation
"I use Insight Timer on my phone to time my meditations and there are a lot of guided ones there as well."
And finally, as you prepare to begin your meditation journey, Jason leaves us with these encouraging words: "Meditation is not like a block of time that you just finish and shut aside.  Try to bring everything, the sense you have during meditation, into your day."
Be present, be you, be well!